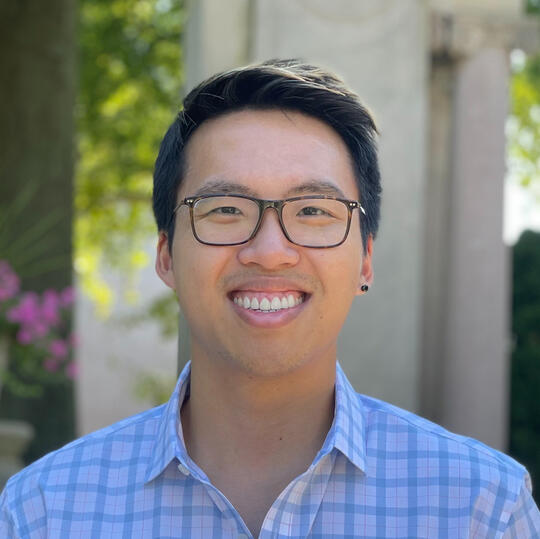 Hey, I'm Lathan
Medical Student | Data Scientist
I'm currently a M1 at the Icahn School of Medicine at Mount Sinai. I like to tell people I've had two careers beforehand, one as a public health advocate and the second as a data scientist/epidemiologist. Over the past couple of years, I've engaged in different flavors of data science and epidemiology: cardiovascular and genomic association studies, pharmaceutical target discovery, machine learning, statistical programming, database architecture, and app development to name a few. I cannot wait to work on challenging problems in healthcare by building important bridges between fields. Having worked with some of the most vulnerable populations in the world, I aspire to make healthcare data science solutions accessible, acceptable, and useful to everyone.
About
I'm a proud child of two Taiwanese immigrants and a first-generation college student. My turning point started when I attended Bergen County Academies in the Academy for Medical Science and Technology. I studied Molecular Biology and Statistics at Pomona College and then received my MPhil from the University of Cambridge in Epidemiology under the supervision of Dr. Stephen Kaptoge and Dr. Paul Pharaoh.My undergraduate career was largely defined by my unrelenting passion for health advocacy, where I served as Executive Director of Refresh Bolivia and founded the Claremont chapter as well as led health advocacy initiatives in underserved patient populations in Los Angeles and East Harlem, all for which I was recognized with the Dwight L. Ryerson Memorial Prize.Beginning in 2018, I discovered my other passion for data science and statistics and pursued its application to understanding chronic diseases with multiple first-author publications at the Harvard School of Public Health and the University of Cambridge. I continued working at the Biostatistics Unit at Cambridge where I created software and wrote algorithms that propose a fundamentally novel way scientists can control the error rate in hypothesis testing. As a data scientist at Merck, I developed software and led cross-company initiatives to computationally scale drug discovery, receiving an MRL Collaboration Award and an "Outperformed".As a medical student, what occupies my head space is doing actionable research and co-chairing a nationwide community of physician-innovations MD+. To unwind, I'm probably watching Netflix, perusing EpiTwitter, playing around on the piano, learning languages, or making YouTube videos.
Contact
If you'd like to chat, please feel free to email me at liou.lathan[at]gmail[dot]com
Projects
A common thread across my research, organizations, and other initiatives is team-building. I believe substantial progress is made by exploring the bridges between different fields and bringing together different people. That's why I brainstorm often in cross-discipline ways and invest myself heavily in building teams, software, and educational materials to empower others to effect change within public health, data science, and medicine.
Organizations
- MEDICS, an initiative that aspires to raise the minimum level of statistical literacy in all physicians and physicians-to-be
- Refresh Bolivia, a 501(c)3 that improves the public health of 10,000+ community members in Cochabamba, Bolivia
- MD+, a 501(c)3 that supports an international community of 2,000+ aspiring physician-innovatorsSoftware
- onlineFDR, an R package that offers novel algorithms to control error rates in our modern era of research
- onlineFDR Explore, Shiny App
- onlineFWER Explore, Shiny App
- wrangle_purrr, Shiny App to teach the purrr package
- tidyde, a tidy framework for next generation sequencing differential expression analysisEducation
- 1000 Sentences to Improve Your Spanish, a book that provides a structured approach to building oral fluency in Spanish